Apartment moving assistance in Aurora, Colorado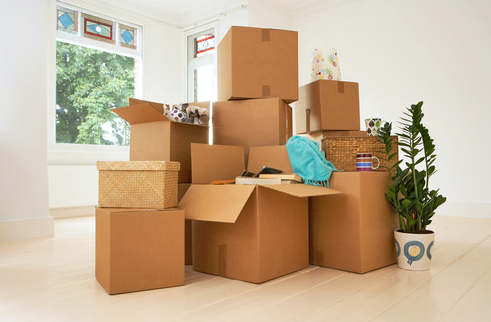 If only relocating to a brand-new apartment was as easy as signing the lease contract and moving in. Regrettably, there's more to the process.
Long before you can beat your chest and brag about your new digs to your friends, you actually have to move your possessions. You have to lift, carry, overwork your back, and likely get irritated that it's taking all hours.
Who has time for all that baloney?
Instead, depend on Aurora Moving Company for excellent apartment moving services that are effective and budget friendly. We provide a full-range of moving choices– consisting of planning, packing, unpacking, loading, unloading, delivery, and much more.
Our apartment and condo movers are intensely trained and experienced, and have passed all needed background examinations. You can say we know our way around narrow stairwells, elevators and other apartment home and complex obstacles.
Contact us today for a free and precise quote for your move in Aurora and throughout Adams County.
Our complete relocating process for apartments and condos
We provide full-service moving services for apartments and condos big and small. Or pick for one-off services. Just need assistance lifting and loading? You can save money by taking on parts of the move yourself.
As a whole, this is how our moving procedure works:
Preparation
We coordinate with you closely to plan and arrange your move in a manner in which makes the procedure fast and saves you money and stress. We provide complimentary price quotes and assessments to give you a summary of the exact moving service you need and the amount it is going to cost you. What we quote is what you pay. We will not blindside you with hidden fees.
Packing
For apartment occupants with great deals of possessions to pack and really little time to do it, our packing support service is suited for you. We thoroughly and effectively pack your possessions utilizing secure boxes, packing tape, bubble wrap, packing and more. We can provide packing supplies or you can bring along your own.
Loading and unloading
On the day your possessions are relocated from your old place to your new apartment, each of your items and possessions are load tactically into one of our moving trucks (or a rental if you decide on) to stop tipping and get the most out of the space. At your new apartment, we maneuver narrow corridors, stairs and other obstacles to unload possessions precisely where you desire them.
Unpacking
Our qualified staff of experts thoroughly unload each of the crammed boxes and reorganize furniture pieces, home appliances and other big possessions as required.
Our customized regional and long-distance relocating services
We offer specified apartment moving services to suit your needs. Whether you are moving locally in the Denver region, or long distance in Colorado or another state, we adjust to unique circumstance, such as the following:
Staff member relocation
Military relocation
University student and dormitory relocation
Senior and retiree moves
Connect with our movers in Aurora, Colorado today to find out more about our relied on relocation solutions.
We also serve these areas: Hillcrest, Highland Park, Nantucket, Hillside, Sunnyvale, Willow Park, Eastridge, Sullivan, Glendale, Seven Hills.
Even more relocation options