Cross country moving company in Aurora, Colorado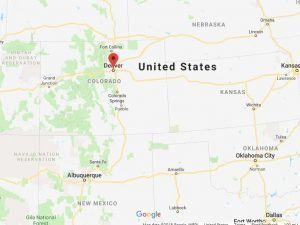 Moving long distance for a job, retirement, college or military can be demanding. Packing your things, loading them into the truck and driving the truck miles and miles is a huge undertaking when carried out by yourself.
If you don't wish to do it alone, depend on our expert long-distance movers from Aurora. We are licensed and insured to deliver a wide variety of moving solutions all over Colorado and the U.S.
Our moving company is well versed at planning and performing the complex logistics of a lengthy relocation. Thanks to our efficiency and immense experience with long-distance moves, we have the ability to provide low-cost costs and true value.
For long-distance projects, we deliver extensive on-site quotes that are always accurate. You'll never ever be hit with hidden or mysterious costs when the job is wrapped up.
Contact our Aurora company today to get going on your long-distance transfer to or from the Adams County area.
Home and business long distance moving solutions
We supply the same moving solutions for long distance as we do for regional moving projects. Our full service relocation consists of packing and unpacking, loading and off-loading and delivery. We'll also team up with you thoroughly to prepare the relocation and ensure it is carried out without fail.
Our service alternatives consist of:.
Residential and home moving.
House moving.
Townhouse and condominium moving
Commercial organization moving
Office moving.
Staff member relocation.
Military moves and relocation.
Senior citizen and retirement moving.
Collegedormitory and student moves.
Home furniture moving.
Home appliance moving.
Big object moves (pianos, pool tables, safes, etc).
Licensed moving anywhere in the United States
We travel throughout the mountain time zone and past to move locals and businessmen.
Our trucks are sturdy, safe and cutting-edge to effectively endure long miles while driving. Our movers are extremely certified, trained and have definitely passed background examinations. They are also experienced with long-distance moving and mindful and secure with your prized possessions.
We are prepared to move you practically anywhere in the U.S. We typically carry out the following moves:.
Denver to Las Vegas.
Denver to Los Angeles.
Denver to Phoenix.
Denver to Salt Lake City.
Denver to Wyoming.
Denver to Albuquerque.
Denver to Texas.
Denver to Nebraska.
We serve Hillcrest, Highland Park, Nantucket, Hillside, Sunnyvale, Willow Park, Eastridge, Sullivan, Glendale, Seven Hills and the entire Aurora area. Get in touch with us right away for a totally free price quote and relied on long-distance movers solutions.
Additional moving services