Employee relocation movers in Aurora, CO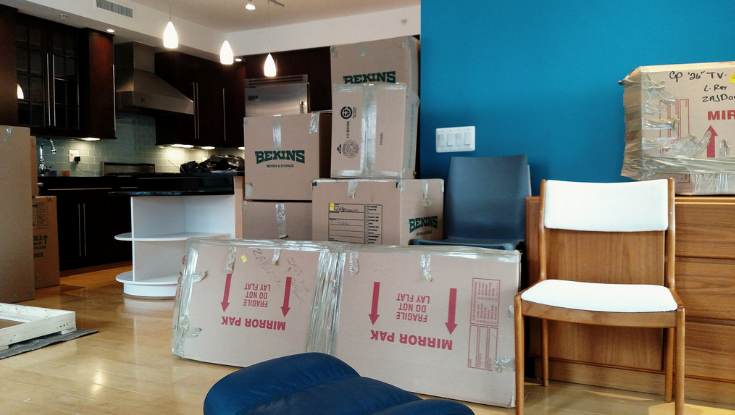 Relocating for a job is exciting. It can also be quite stressful.
What with closing on a new house or apartment, securing your utilities, getting acquainted with your new surroundings and neighbors, it all adds up to a lot to do and think about.
Then, you have to factor in the hassle and time necessary for moving all your belongings from your old home to your new where you will start your employment soon.
Instead, the leave the heavy lifting and relocation planning to the experts at Aurora Moving Company.
We deliver trusted and affordable long and long-distance employee relocation services that will put you in position to succeed in your new role – and not have to worry about planning or executing a big move.
Our movers are highly qualified and intensely trained while also having passed all required background checks.
Call us today for a free and accurate estimate and outstanding moving service in Aurora, Englewood, Denver, Centennial, Parker, Highlands Ranch, and beyond.
Employee moving services in Colorado
We hold a belief that no two clients are the same and this uniqueness is why we have a special plan tailored to suit the needs of our every clients during your employee relocation move.
Choose our moving company for job relocation help and you'll have access to our host of customized moving services.
We deliver full-service moving solutions that including planning, logistics, packing and unpacking, loading and unloading, delivery and more. You can also choose for one-off service such as moving of large items or loading a moving truck.
Safety and protecting your items is our top priority. We use protective padding and wrapping on items to be moved, as well as floors, walls, stairs and doorways.
Our trucks are durable and we strategically load them to prevent tipping and potential damage to your most prized possessions.
With moving for a job, we understand that time is important. We work on your schedule and work efficiently to save you money get you settled in your new home quickly.
Call us today for dependable moving of your furniture, home appliances, and packed boxes. We provide free quotes and fair rates.