Home & Residential Moving Company in Aurora, CO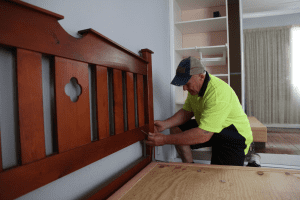 Moving from your home can be stressful, frustrating, and exciting all at the same time. Keep your emotions in tact by letting Aurora Moving Company handle the heavy lifting.
Our team of movers is highly trained and experienced to handle a wide range of residential moving jobs – from large 5-bedroom homes in the suburbs to urban apartments, high-rises, and townhouses, condos, and efficiencies in and around the Denver region.
We offer both local and long distance home moving options. Our service rates are affordable and you'll never be hit with hidden costs.
Call us today for assistance with your residential move. We are fully licensed and insured in Colorado and the USA.
Best House & Apartment Moving Services
A variety of factors can cause a home move to be complicated. The layout of the home or apartment could make it difficult to maneuver furniture, appliances and other large objects. The sheer volume of the items that need to be moved can be daunting. Other issues could surface and evolve.
That's why it's important to have the help of experienced movers like Aurora Moving Company. We hate to brag, but our track record has shown us to be one of the top residential moving companies in the Rocky Mountain area.
We know you have plenty of choices when it comes to home movers in the Denver metro area. Pick us for the following reasons and many others we can't get to right now:
Our moving rates are affordable. We get it. When you're moving from a home or apartment, you don't wait to drain your bank account. That's why we offer lost costs combined with exceptional service for a true value.
We're efficient. Time is money. We'll move your items carefully and safely, but we'll also do so quickly and we'll never rest or fool around on the clock.
We're experienced. We've done it before. We know how to plan moves – big and small. And we know how to successfully execute them to meet your standards. We can maneuver narrow hallways, steep stairwells while moving all sorts of home items, including: refrigerators, furniture, appliances, computers, televisions, pool tables, pianos, and more.
We won't break anything. When it comes to your prized possessions, this is a big one. This means your antique china, as well as your walls, floors and countertops. Our movers are properly trained and we use modern equipment to eliminate the possibility of damage.
We're friendly. We love what we do and enjoy helping our customers move. You'll notice that in our smiles and warm demeanor.
Full-service residential movers
We are a full-service residential moving company. That means we'll lend a hand throughout your entire move – from planning, packing, loading, delivery, and more.
We are also happy to assist when you need us most. It's your choice.
We deliver the following home moving services:
Loading and unloading
Lifting
Delivery (with one of our trucks or a rental)
You may be moving for any number of reasons. We specialize in many home moving fields, including:
Employee relocation
Senior citizens and retirement moves
College student moving
Military personnel moves
Get rolling on your residential move today by calling us for a free and accurate estimate. In addition to Aurora, we serve Centennial, Englewood, Lakewood, Highlands Ranch, Parker, Lone Tree, and all of the Denver area.